1
How to use our extension
Stop Motion Animator
Welcome to Stop Motion Animator
---
Thank you for installing and using our extension
---
Features:
You can creating stop motion animation sequences using a webcam.
Animation sequences can be saved to a video file in the widely-supported webm format.
Click "on" to take image from your webcam.
Click "Capture" to get an image you want.
If taking the wrong picture, press "Undo".
Choose "Save" to download video on your computer.
Tutorial:
Install the Extension
After installing the extension, click on the icon on the toolbar.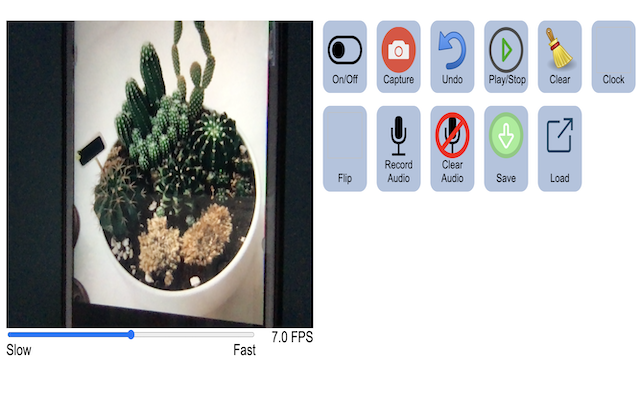 ---